So, I wanted to do some re-organizing in my house so things wouldn't be all over the place (namely the floor). I thought at first that I might have to buy some storage bins and new bookshelves. But I was wrong. *Hooray!*
First up- This is 4yo dd's old toybox-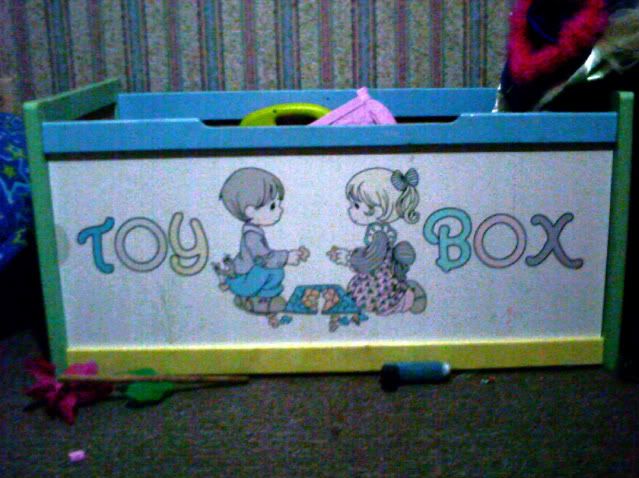 It has been emptied out, turned around, and placed in the living room for it's new purpose.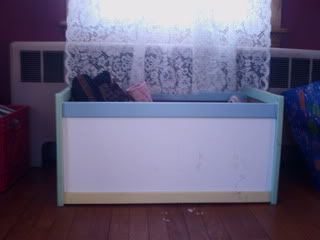 It's now shoe storage! I had origionally had all the shoes in individual baskets. But they were hard to get to (under the computer desk) and people
forgot
which basket was theirs. ugh. So they now go in this box under the window. And if they can't find their shoes- no longer my problem.
But what to do with the baskets that used to hold the shoes???
Well, here's what I did with one of them.
As far as dd's toys- She got a new, larger toybox made by her Pepere for Christmas. Normally I despise toyboxes as my kiddos tend to acquire small toys with many pieces. Those don't do well with a large toybox. So I used a small cubbie from another room to try to organize the toybox. See?
I did more than just this, but I have errands to run, so I'll have to post the rest tomorrow.